Entrup Family Tree
This link will take you to our family tree name index page , and many more details.
This link will take you to our Entrup family timeline page.
This link will take you to an Engels' family photo taken around 1956.
Change log:
4-18-04
Corrected death date for Anna Elizabeth Lohman
12-8-02
Added information to these surnames : Schroeder, Nichting and Lohman.
12-4-02
Added Engels' family photo page. Still need many names, but they will come.
11-29-2002
Added Herman's brothers photos to the web site: see Herman Entrup's father.
5-2-2002
Thanks to a meeting with Joyce and June, great granddaughters of Elizabeth Entrup Lohman, we now have more of Henry's brothers and sisters names. Joyce and June also allowed us to copy many photos including pictures of Herman and Elizabeth Entrup, Alfred Entrup, wedding pictures of Agnes and Henry Lohman, Elizabeth and Clem Lohman, and Margret and Al Bocke (later Ehrhardt). We also may have a photo of Herman's Mother and Father with his brothers and sisters. Updated all the images on this page and added names to the Henry Entrup family photo. Added Entrup family timeline page.
4-23-2002
Added obituaries for Agnes Entrup Lohman, Clara Schumacher Engels, and Bernard Engels.
Click on each image to get a larger view. Each image is about 180k-so they load slow. Use the back arrow to get back to this page.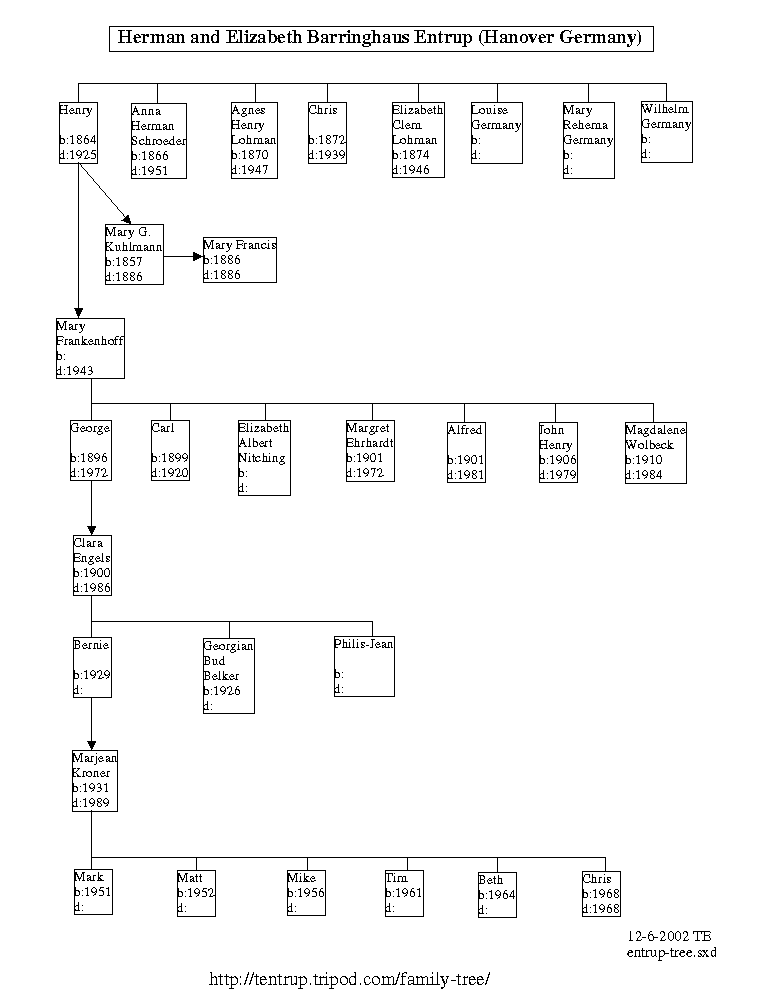 Letter that I received from Germany in 1996.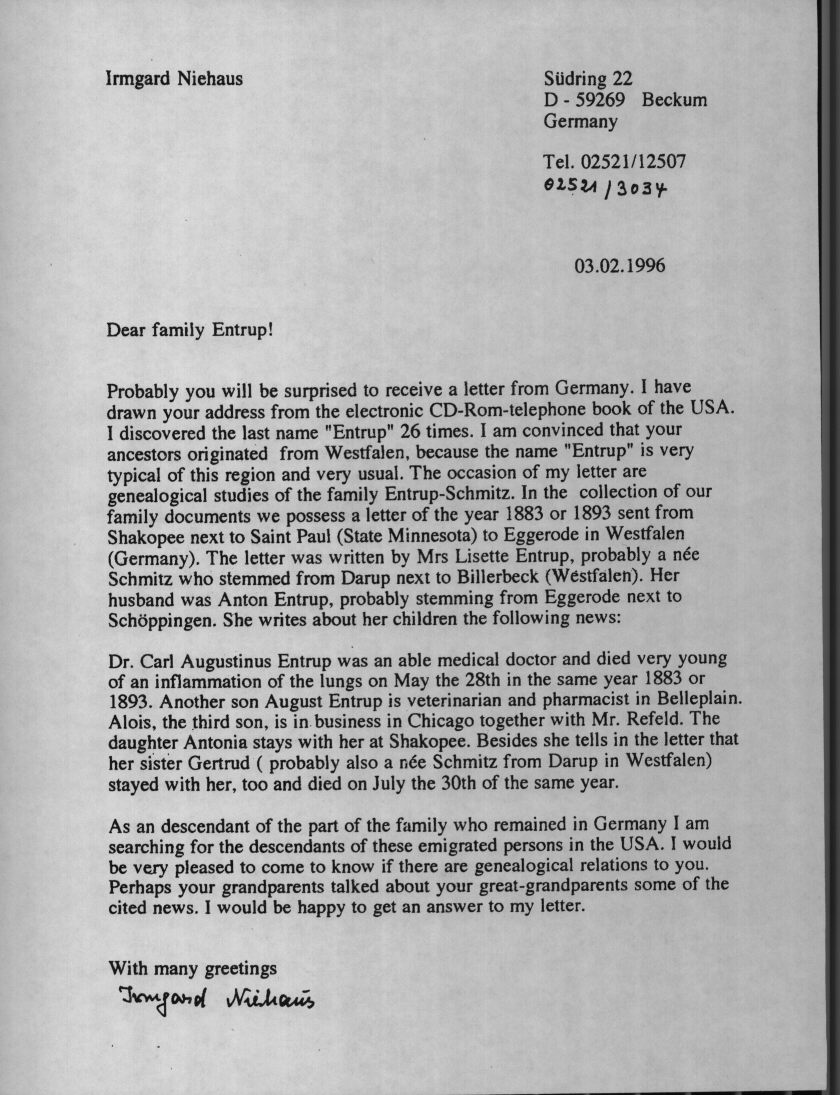 Bernard Entrup Family Tree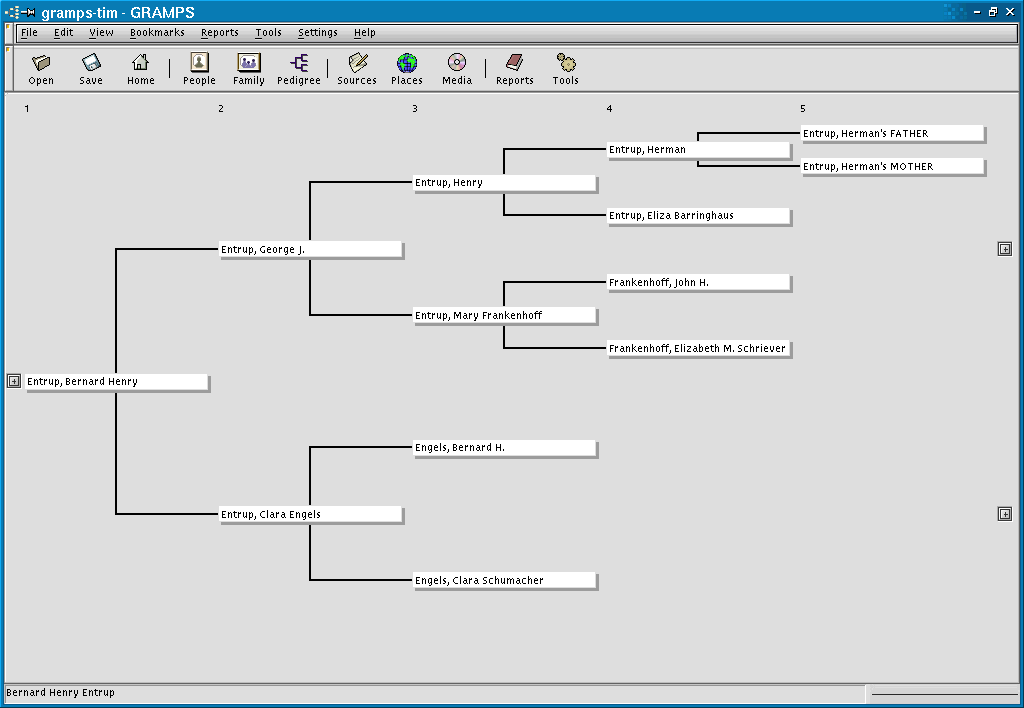 Herman and Eliza Entrup family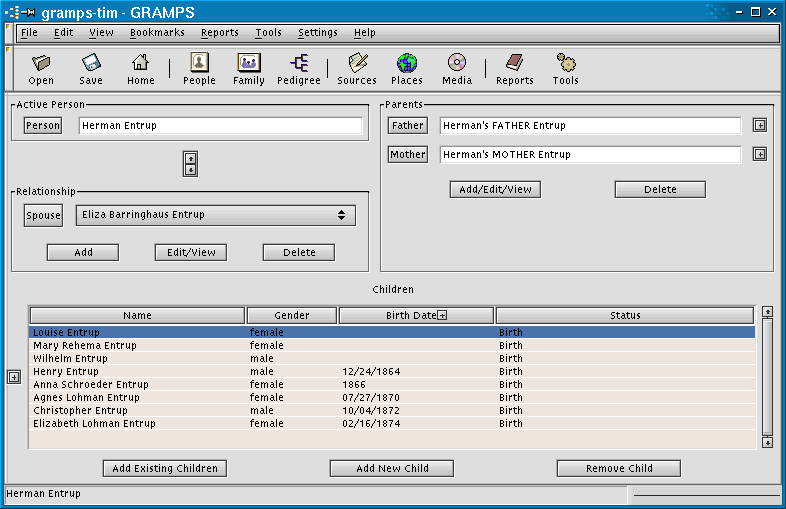 Henry and Mary Frankenhoff Entrup family
Our family is very much interested in additional information, questions or comments you may have.
Contact:
Created 4/10/2002 Updated 04/18/04
Back to my homepage.
These pages where generated using Linux, Gramps, The Gimp and OpenOffice.