Tim's QUICK loading homepage
We have changed the theme of our page to correspond with the season!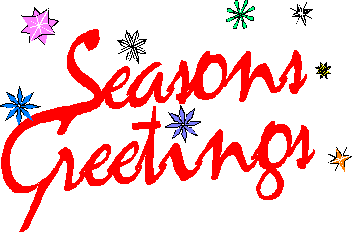 My name is Tim Entrup, I live in Quincy Illinois. As you can see from my first homepage pictures, my family and I enjoy traveling and water sports (this link takes you to our first homepage).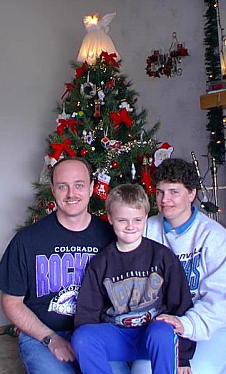 Besides computers and classes at Western Illinois University, I try to spend time following the stock market. Notice I said 'following' because I have not found a way to get ahead of it.



John, the co-author of this page, spends his school days at St. Francis, but on the weekends he follows NHL hockeyand NACAR racing. His favorite hockey team is the St. Louis Blues and stock car driver is Jeff Gordon. At the St. Francis bowl-a-thon, he won a hockey puck autographed by Tony Twist, number 18 of the Blues.

John and I both enjoy space and space exploration. Two of our favorite sites are NASA and the new United Space Alliance (USA) that have up-to-date information. During the last shuttle mission, the United Space Alliance site had a really cool Java applet showing the location of the shuttle in relation to earth.

Here are a couple of Holiday links to start with.
If you run across any, e-mail them to us.
These links have a wealth of information about our next holiday.
I have added some background music if your software knows what to do with it.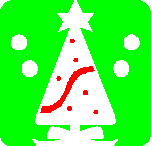 Follow these links back our Halloween or Thanksgiving pages.
(I do not maintain all the links on my old homepages)
---
Looking for something or someone, give this a try! Phone numbers, maps, local businesses

OR try this to search as many as 12 engines at once!

Just hit ENTER when you have entered your 'search'

---
To go back to Tim's newest homepage, follow this link.
To go back to RiverNet's homepage or to check out more RiverNet homepages click here.

Mail comments to : time@rnet.com….
Made 12-6-96, changed 12-31-96




Best experienced with


CLick Here to start.